elcome to MY_Ti85 Web page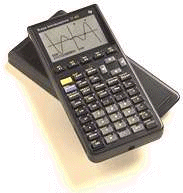 Hi, i know that my site is new, and i promised a good page, but i do not have a lot of time, but if someone wants to
help me, i have been trying to get frames in my site...
Also, I try to give what my visitors want, so drop me a line if
you want to see something on my site :) !


Links , EMAIL Forum, Tutorial, Downloads, PUD's
Chat Room, Help page, About me


Vistis the Forum, where you can post messages!

(note: when you go to the forum, you have to choose a page from the menu, because that is the way it is set up, so make shure that once you enter the forum, click on the menu, and choose a page, and
click "enter forum"
or
[Sign my GuestBook] - [ Read my GuestBook ]
[ GuestBook by TheGuestBook.com ]

---
News
I am sorry to anounce that i have
to start most of my web page
over again, you see, This is my
Home page, but Cynetcity was
my memory, and web page
link supplier, but I now CURSE
and SPIT on cynetcity because
they discontinued web space
and DELETED all web pages!!!
so i do not have any sites really!
---
page last updated: 10/29/98